Pet Clinic Coupons and offers
Mission
At Nohl Ranch Animal Hospital, what really matters to us is the health of your pet. That's why We have the best Pet Clinic discount Coupons and offers in Orange county.
Check our vet offers coupons below. Click on any coupon to print it.
Pet Clinic Coupons and offers
Our Pet Clinic Coupons and offers are unique for pet health services, we post monthly coupons to better serve and help pet owners in orange county California to keep their pets healthy all the time with most affordable pet services in the area of Orange city and Anaheim city.
To redeem an offer please provide the coupon at the front desk.
Check out this page monthly, we post new Pet Clinic Coupons and offers.
Our All-Time Offer
This coupon for all new clients, FREE  office Exam.
can't combine with other offers, no expiration date, and other restrictions may apply.
To redeem the offer: Please print the coupon or a photo of it with you and fill out our new client form and bring it or email it to us at nr92865@gmail.com
Flea and tick preventatives Coupon
Preventatives can help your pet avoid:
Flea allergies
Hot spots
Biting adult fleas
Skin infections
Tapeworms
Lyme disease
Ehrlichia
Rocky Mountain spotted fever
Fleas and Ticks in your home
Flea and tick prevention keeps your pet healthy. Your pet won't pick up tapeworms or have flea bites that cause itching misery and flea allergy dermatitis. In addition, you can help prevent diseases that fleas and ticks carry such as Lyme disease, Ehrlichia, Rocky Mountain spotted fever and tick paralysis.
For the month of February we are offering:
25% OFF Dental Cleaning & 10% OFF Extractions
While any pet owner knows the importance of a regular grooming and exercise routine for their pet, proper dental care is often overlooked. With February being National Pet Dental Health Month, there is no better time to develop a maintenance plan for your pet's oral hygiene.
Dental care for your pet should begin as soon as possible, so it is vital that here in Top Animal Hospital in Orange, we're going to teach you how to properly care for their teeth and gums right from the start. They can provide demonstrations of the most effective and hassle-free way to brush your pet's teeth, as well as which diets and toys are the safest and most effective.
Read more….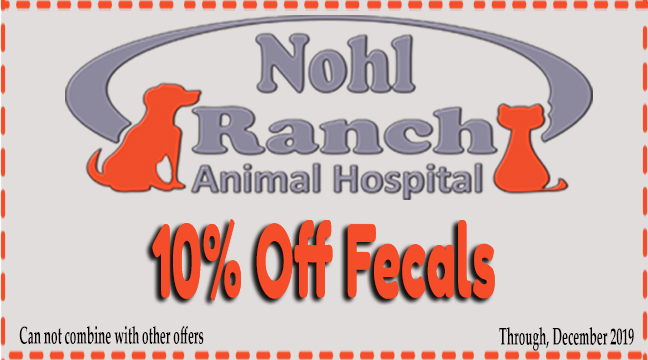 For the month of December we are offering:
10% off Fecal Tests
Your pet can contract intestinal parasites at any time during the year so we recommend annual screenings.
For the month of November we are offering 10-20% off blood work and x-rays for pets over the age of 5!
Blood work can help us create a baseline for your pet and detect any abnormalities early on.  It can help us to know if there are problems such as kidney failure, liver and pancreas functions, thyroid problems, diabetes, infection, anemia and more!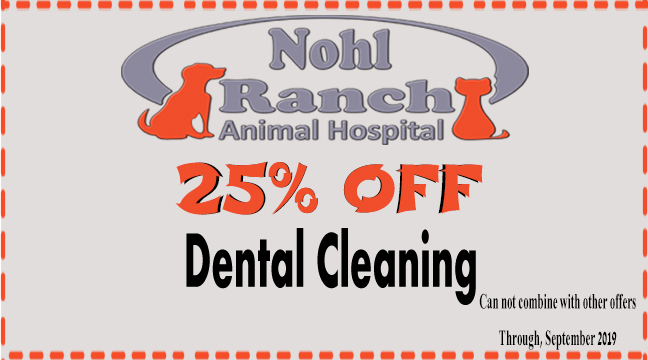 Have you ever gotten a sniff of your dog or cat's breath and wrinkled up your nose?  All too often, dental care is something that is overlooked with our furry friends. Imagine how your mouth would feel, taste, look and smell if you NEVER brushed your teeth!
Tartar and calculus trap bacteria in and under the gum line, which leads to irritation of the gum tissue (gingivitis) and then periodontal disease. Periodontal disease is sickness of the supporting tissues of the teeth: the ligaments that attach gum to tooth and jaw bone. The American Veterinary Dental Society estimates that 85% of cats and dogs have periodontal disease by age four!
Please call to set up an appointment today to discuss the best course of action for your pet.
(714)921-2495

It's not unusual to find various lumps and bumps on dogs and cats, especially as they enter their senior years. Growths and masses can appear at any age, but they are among the most common health issues seen in older pets. What do these growths mean? Are they tumors? Are they cysts? Is it cancer? As a pet owner, it can be helpful for you to understand the different types of lumps, bumps, and growths commonly seen on dogs and cats. The most important thing to remember is to seek advice from your trusted veterinarian.
Please call to set up an appointment today to discuss the best course of action for your pet.
(714)921-2495

As our pets age, they commonly develop lumps and bumps both on their skin and just under their skin. Some of these growths may be harmless, but how do you know which ones are safe and which ones may not be? Dogs and cats can develop many different types of skin cancer and many of these can have the same appearance as a non-cancerous mass to the naked eye.

36% of urine sediment analyses have abnormal findings. That means when you add a urine analysis to routine workups and preventative health screens, you can deliver a whole new level of patient care.