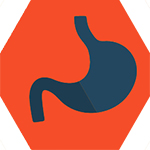 Surgical Services
At Nohl Ranch Animal Hospital, we understand how difficult it can be to bring your animal companion in for surgery of any kind (Surgical Services generally).
From check in to check out, you will find that you feel at ease with us because our highly skilled staff of veterinary professionals truly care. We make both you and your pet our top priority.
We perform a wide variety of surgical procedures from routine spays and neuters to more complex procedures, like bone surgery and organ removal.
Our doctors monitor your pet before, during, and after surgery and insure that they remain safe and comfortable throughout there visit.
We understand that watching your pet recover can be a scary time and it's our goal to be there for the both of you.
You can expect a phone call from us to settle your mind when the procedure is complete. We will also discuss post-operative care instructions as well as implement an appropriate pain management plan. At the time of admission, you will be offered optional, but highly recommended lab work and/or treatment, such as blood work, IV fluids, and pain medicine.
This will help our consulting team give the right advice to the pet owner. These services, should you choose to get them for your pet, will incur additional charges. The Surgery team of Nohl Ranch Animal Hospital Specialist is proud to provide exceptional client and patient care.
We are dedicated to the pet owner's education, and to help make the intimidating decisions about surgery and recovery for your pet as comfortable as possible.
We are proud to offer consultations and surgeries for a variety of soft tissue, orthopedic, spay and neuter, dental, tumor and growth removals. Our team provides surgical care for patients with cancer when surgery is part of a recommended treatment plan..